MBISS CH. Blue Knight INXS
Historical info: OFA: Hips Good: LR-150625G24M-PI Elbows Normal: LR-EL26415M24-PI Eyes Cleared Annually Cardiac Auscultation Normal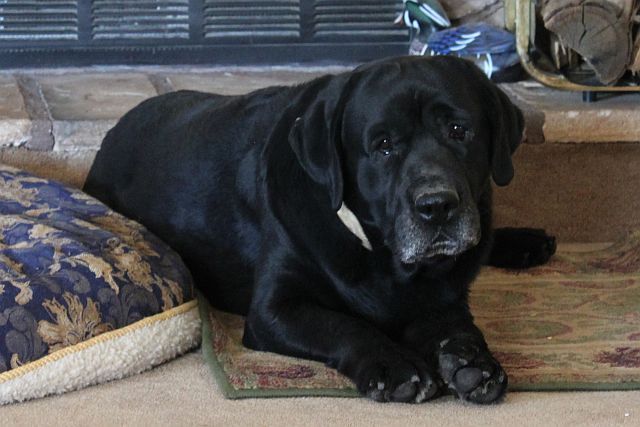 13 1/2 years. 2/6/03 – 12/27/16
Our Hearts are broken.
The original gentle giant.  He played with our grandchildren, and he played with every litter we had after his birth.  He was so tender with babies.  He showed beautifully here in the U.S. and showed for six months in Korea, where he left a number of children.  When he moved in the ring, he looked like a stallion. He commanded attention.  Sire of Ch. and pointed get.  Tank was our dream dog.  There will never be another like him.
We had always wanted to name a puppy INXS, but that name required a very special puppy. The moment he was born, we knew he was the one.
Tank, we miss you more than we could ever express. You took a huge part of us with you.
The things he loved:
Showing
Snow
His people
He never met another dog he didn't like
Balls
PUPPIES! He loved to play with puppies.
11-11-2006 – Judge: Kendall Herr Best Of Breed at the first HDLRC of CA Specialty
11-12-2006 – Judge: Mrs. Susan E. Huntzinger Best Of Breed HDLRC of CA Specialty
1/7/07 Judge: Mrs. Winnie Limbourne Best Of Breed KC of Palm Springs.