The pain is still new.  We just spoke in his ear for the last time "Good boy… you're a good boy", as the Veterinarian performed the ultimate act of comfort.  The body of this loved creature relaxes and we feel them go, and our hearts go with them.  Then days later the call comes "We have Tank's remains here for you to pick up".    The box of cremains is heaver than the small box would indicate.  I pet the outside of the box, as I once did soft fur.  I always look inside the box, and I'm not sure why.  The ashes are white.  Tank was black.  The silly thought goes through my head "the ashes should be black".   The pain continues to rip through me.  It's just too soon.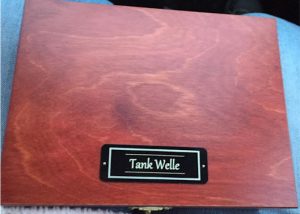 I have five similar boxes here, that contain the ashes of loved dogs.
When we lived in California, we at first buried our dogs on our 2.5 acre property, but as we got older, digging in the granite rock that was our property was just too difficult, and we opted for cremation.  We scattered the ashes on the hilltop that was our front yard, where every litter, and therefore that dog had played on.  That seemed fitting.  Now that we're in Idaho, digging is easier, and we could bury them, but we had decided to cremate and wait to see where we believed they should go.  We finally decided.  We have a courtyard area, and we plan to pour cement pads within that courtyard.  We'll add a pad for each dog, which will make a great patio area filled with memories.  I will put a stamped name for each dog on the pad.  It will be our memorial courtyard, where I will grow flowers and vegetables, and be able to reflect on the lives of each of them.  I will remember the day I delivered them from their mother, and the day I delivered them into the hands of God.  It will be a beautiful place to sit and remember, and maybe smile at the memories that flooded my mind in the last moments we held them.
These are a very few of those last moments: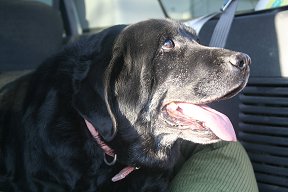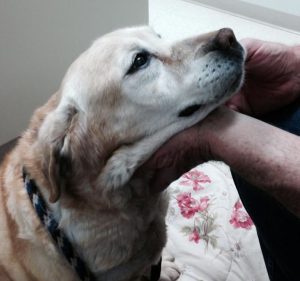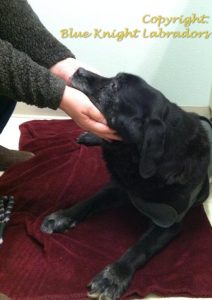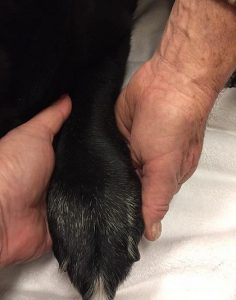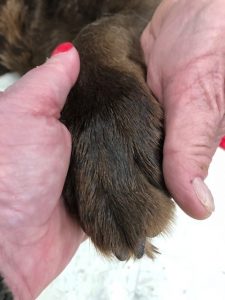 LEGAL STUFF
Website Built by Blue Knight. All graphics , photographs, and original articles are the property of Blue Knight.  Permission must be obtained for use on other sites or for other purposes.