Monday 3/27/17 – Tues. 3/28/17
We are Icing Rose's knee a few times each day, as she has quite a bit of swelling distal to the knee.  It's hard to elevate the leg of a young dog.  Pillows make for good eating!  So, we are just making sure to keep it cool to reduce swelling.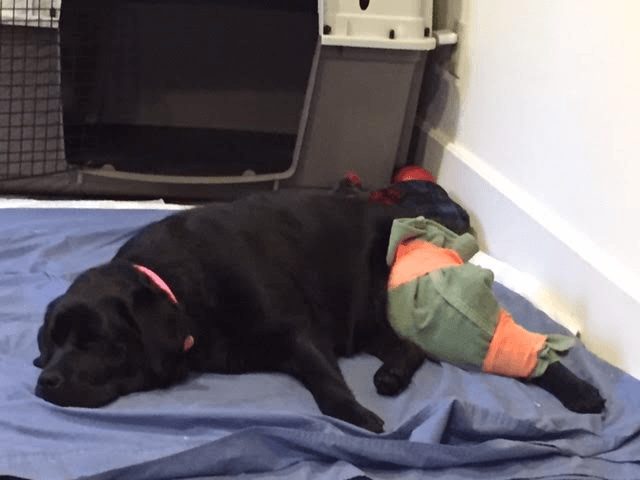 Rose seems to be in less pain, and because she has not had a B.M. since her surgery, we're giving her pain medication less often.  She's still on a anti-inflammatory, so that helps with pain, but narcotic medications increases constipation, and we don't want that!   Pain is a natural part of healing, and as long as she is not distressed (crying or agitated), pain keeps her off that leg and quiet.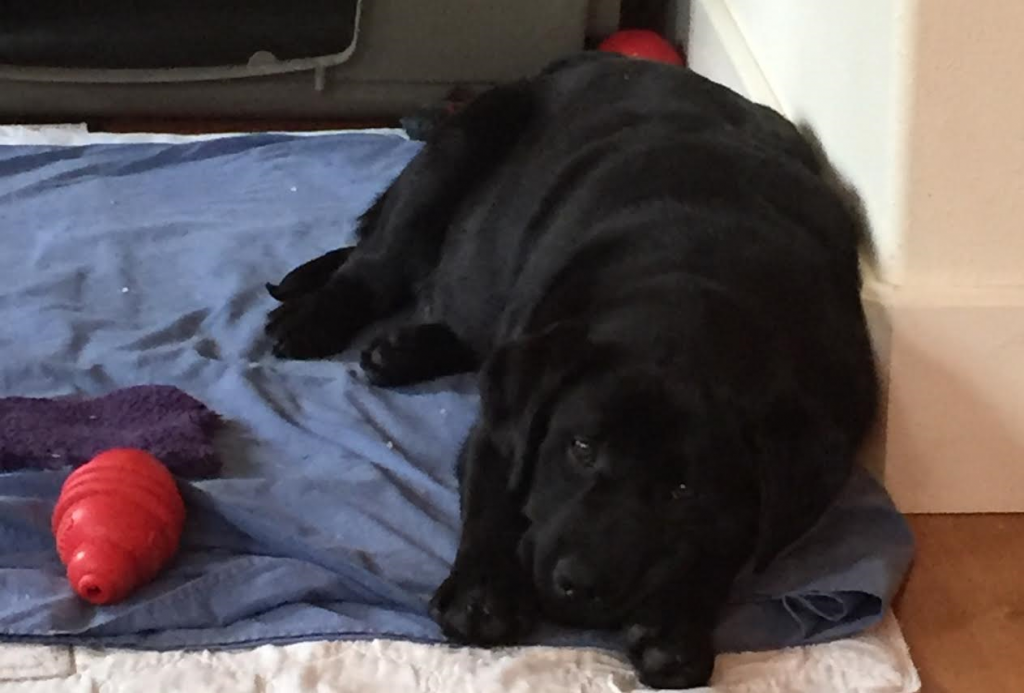 But, Rose is starting to show signs of boredom.  Since she was on crate rest for almost three weeks before her surgery, it makes sense that this poor 7 month old is going out of her mind with boredom.  If she is not in her crate, she has to be tethered, to prevent jumping or walking around on that knee.  But she's starting to look a bit pitiful.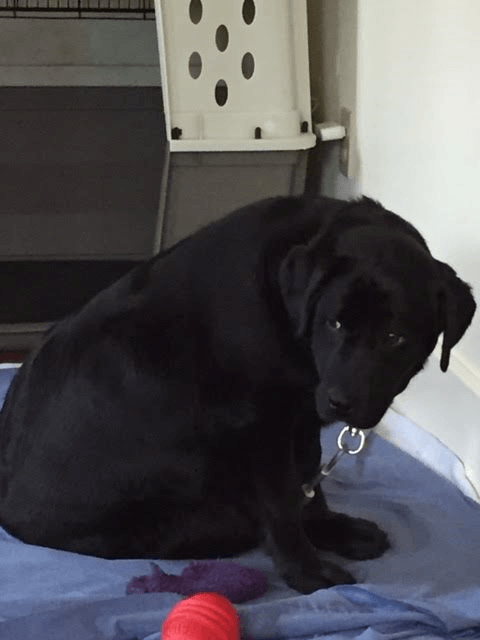 Yesterday we decided to buy her some interactive toys, and take her with us in the truck.  When the back seat lays down, it provides a perfect flat surface for her to travel on, and maybe seeing something other than our den will help liven her up:
Rose, want to go for a ride?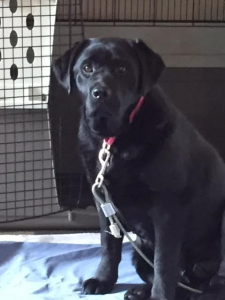 She looked at everything along the ride!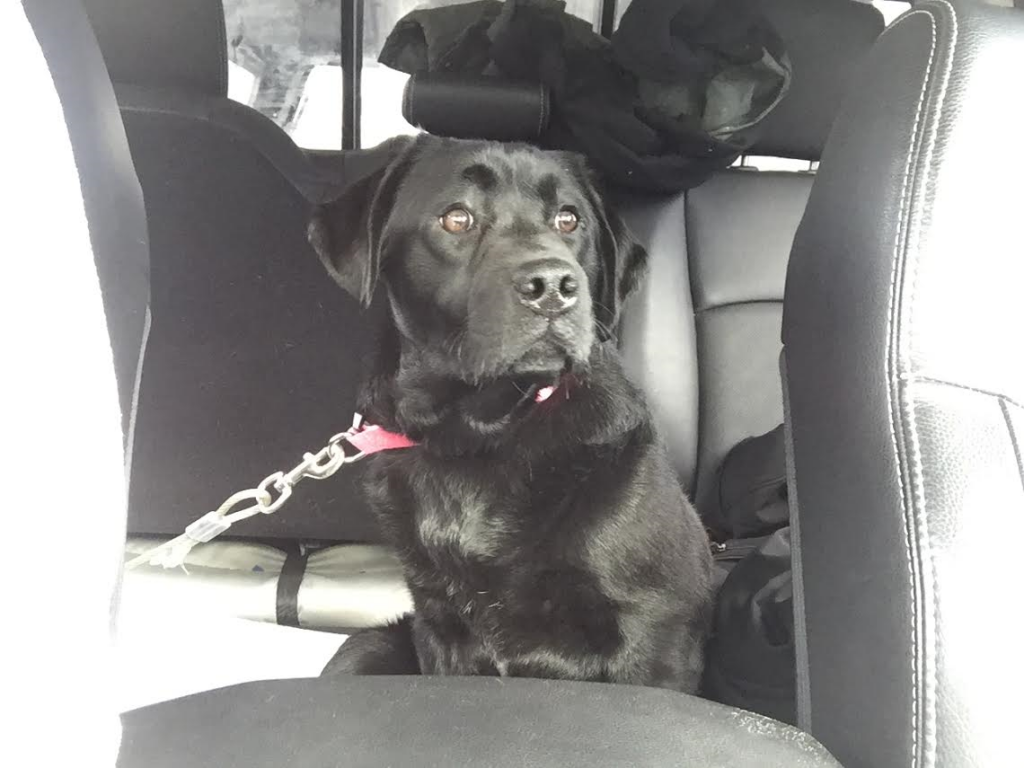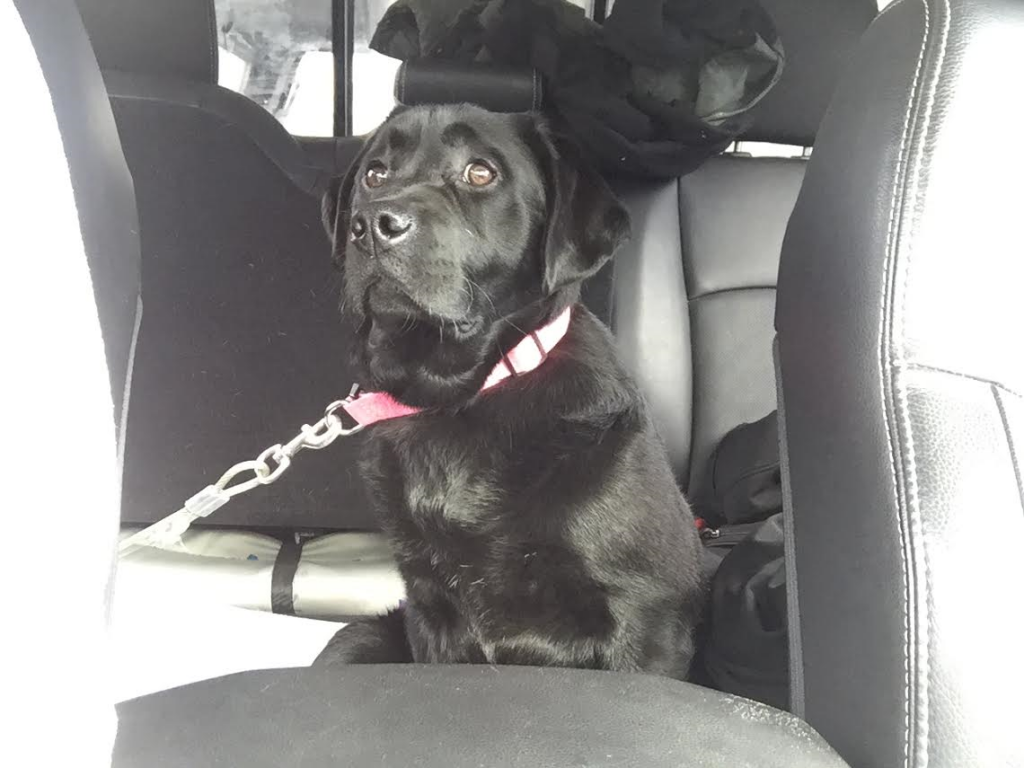 She came home exhausted, and slept for hours.  Oh, and when we came home, and she had her first B.M. since surgery.  Yay!
We bought a few interactive toys for her, and they should help entertain her a bit more.   She's enjoying them today.(Tues 3/28/17)