It's never easy knowing you'll be driving for two days with a puppy. It helps to have an older dog along.
We've been on the road with Luna and 15 week old Riley since yesterday.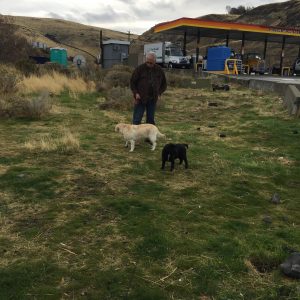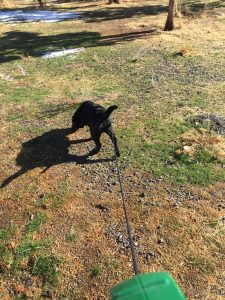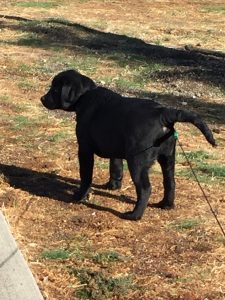 It is hard for a puppy to get the hang of going potty on leash, walking on the leash, and being crated in the vehicle for long periods of time, but this little girl took to it all quite naturally. We let them be together in one crate some of the time for company and comfort, and in separate crates for eating and rest.
In the hotel, they co-inhabited, and we're the perfect hotel guests. Quiet and using good manners: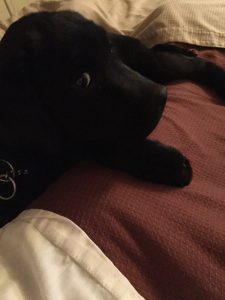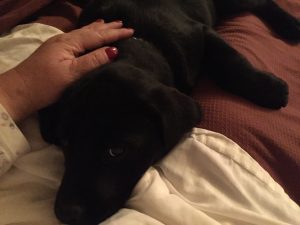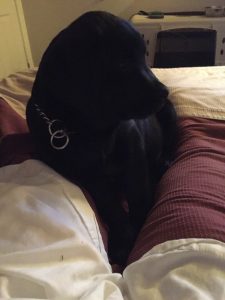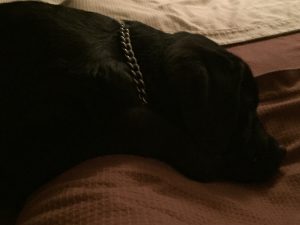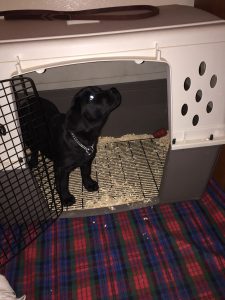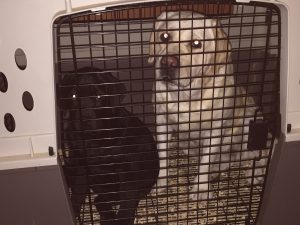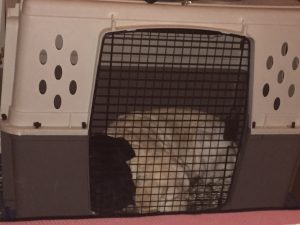 If you are traveling with a pet (or two), be sure to follow a few steps, so that hotels that are pet friendly will remain that way!
Pick up after your dog (a plastic bag in your pocket will assure easy waste pickup)
Keep them quiet (no barking, which will disturb other guests)
Keep your pet in a crate when you are out of the room, to prevent damage to floors or furniture.
Never bathe a dog in tubs or showers!
Make sure not to leave evidence of dogs behind (clean up fur or wood shavings that may have escaped your crate).
Traveling with a pet can be fun and rewarding.
LEGAL STUFF
Website Built by Blue Knight. All graphics , photographs, and original articles are the property of Blue Knight.  Permission must be obtained for use on other sites or for other purposes.