Up before the sun.  Potty and food for the three dogs.  They're doing very well, especially the baby!  14 hours to go!   We're headed into more rain.  Pottying dogs in the rain is way too much fun (I need a sarcasm icon).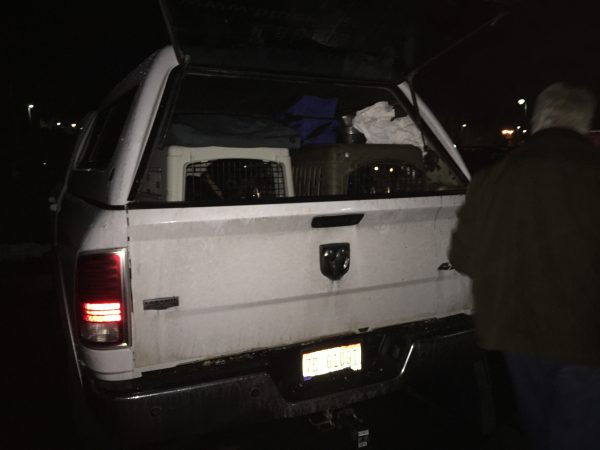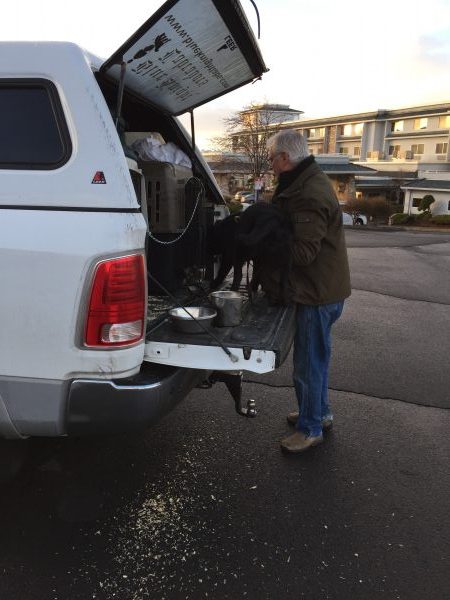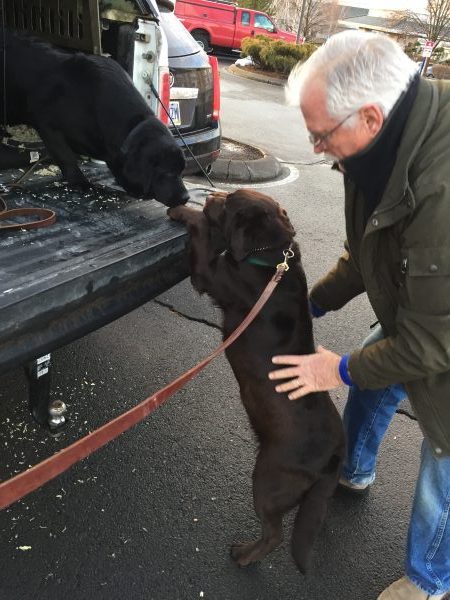 Potty stops are the most important parts of a road trip with dogs.  It prevents accidents in the crate, which are lengthy to clean up, thus adding time on your trip, and can result in having to find somewhere to re-bathe the dog and clean out a crate. Urinary tract infections are also a risk of waiting too long between breaks.   So, successful/frequent potty stops are good for owner and dogs.
With that in mind… 10:00 2/16/17:
Rumble knows the drill: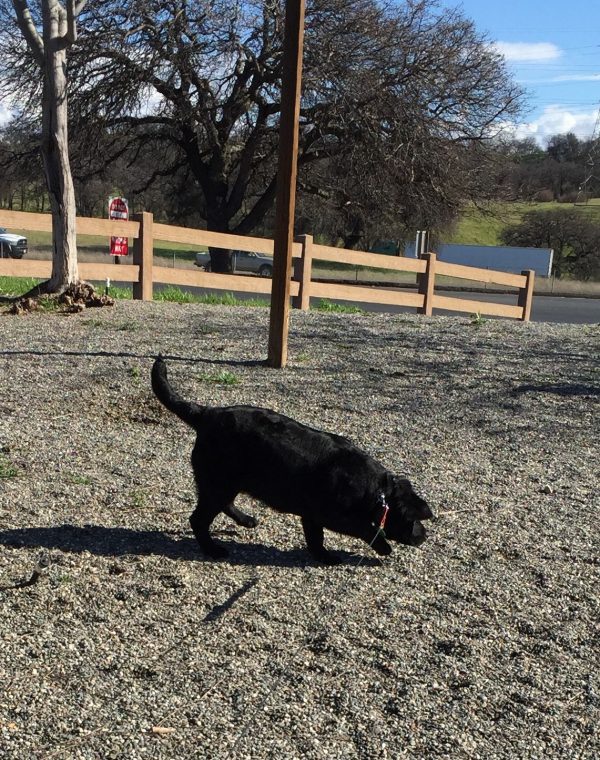 Dahlia notices the grass is greener on the other side of the fence: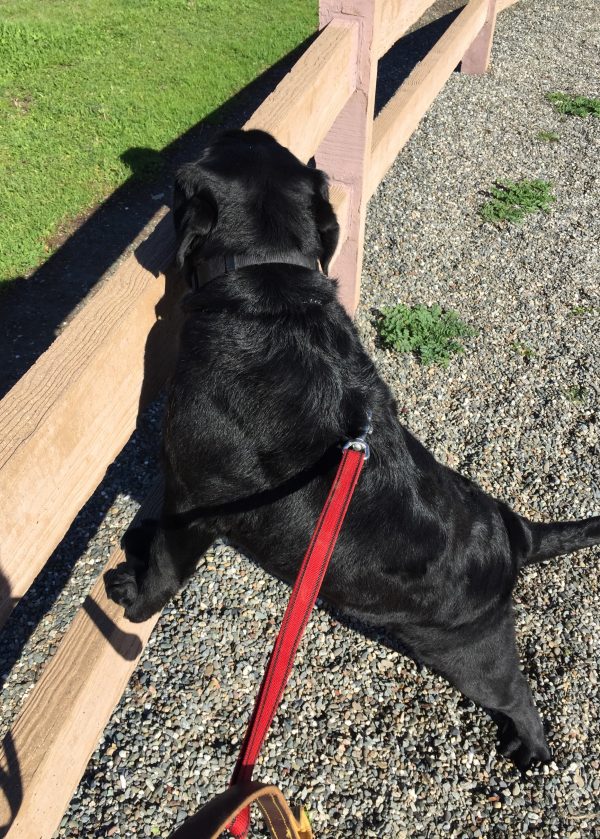 Yay, baby Dahlia!!  Potty on command!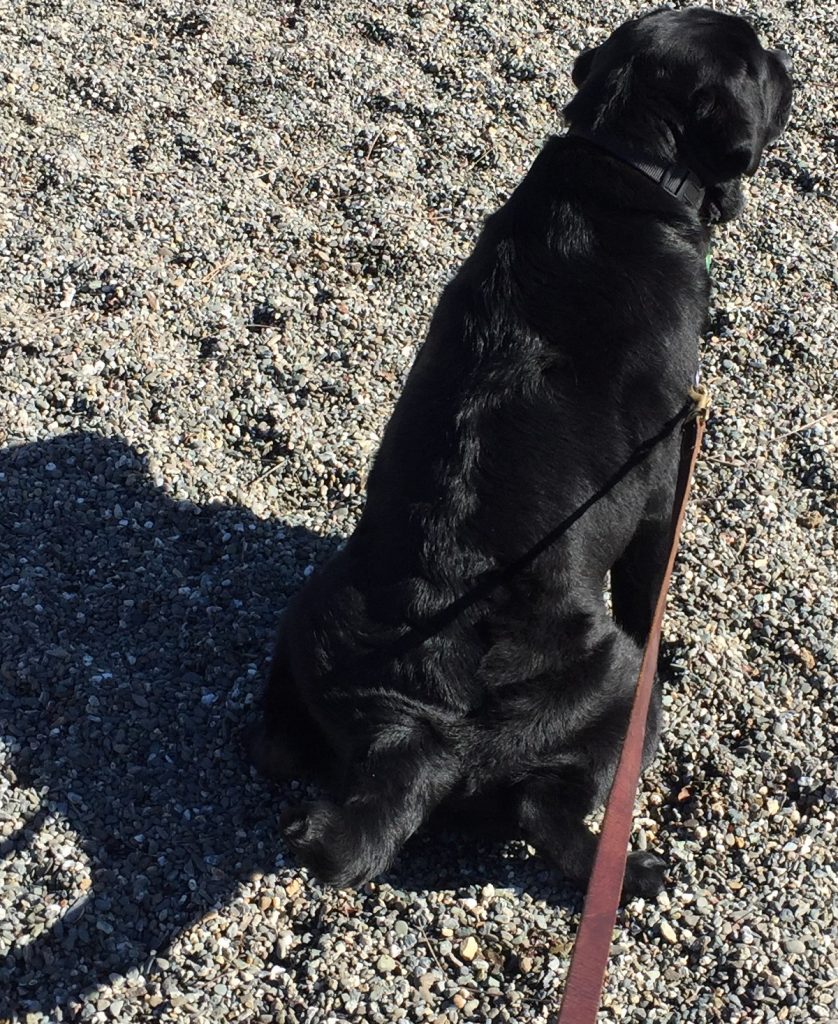 Dan and Mariah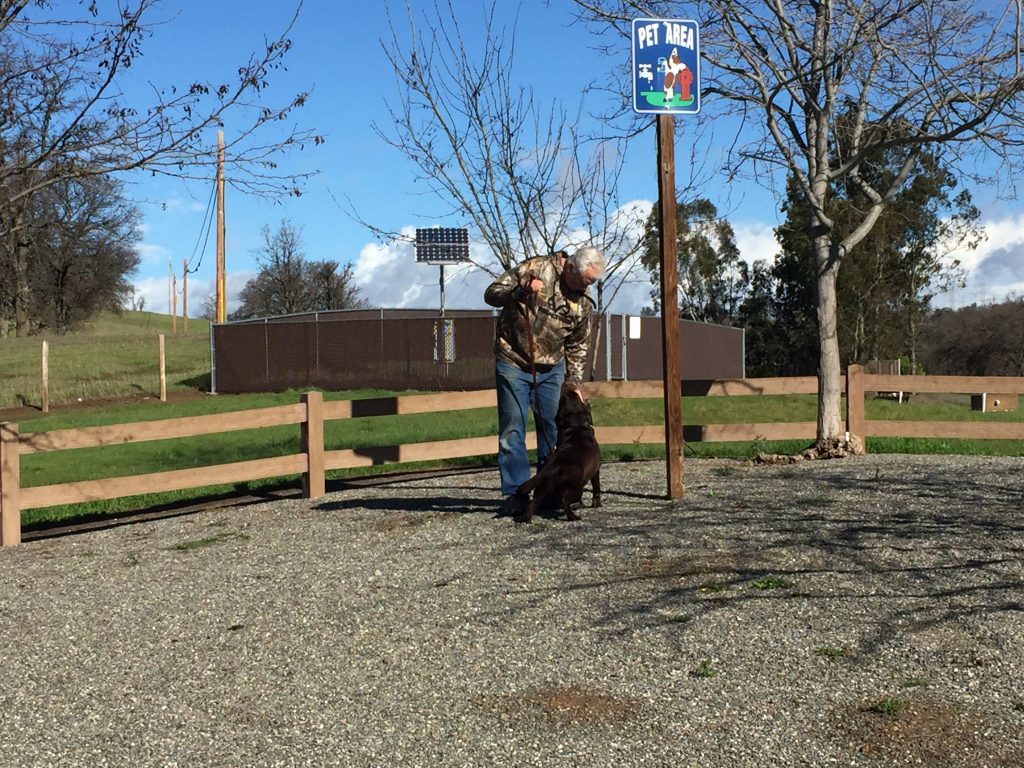 ---
1:00
Sometimes, the owners of the dogs have to treat themselves!  Leave the dogs alone in the car?  Nope! Pizza  in the car!